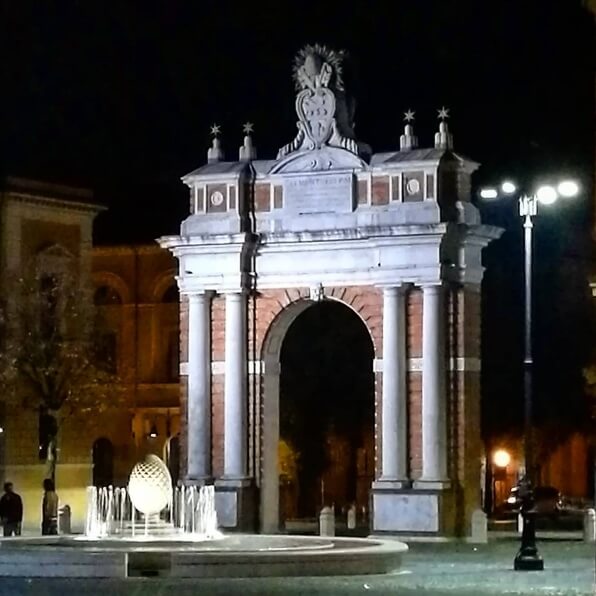 After my post about where to eat in Lamai ( Koh Samui) I think it's time to give you my five best places in Santarcangelo di Romagna and surroundings.
If you follow this blog you know I post reviews about the places I love in this city and around, it would be useless posting those places again so in this list you'll find five locals I've never wrote about (for the moment of course).
Not only restaurants but also places where you can find nice cocktails or a drink after dinner.

MY FAVOURITE ICE-CREAM:
In the heart of the pedestrian zone you can find Fresh Ma.Vi ice cream parlour.
It's not big, you don't find thousands flavours but every classic flavour plus a vegan option and some reinterpretation of classics with a twist.
Every ice- cream is made with fresh and high quality ingredients and you can always opt for a ice- cream cake or ice- cream pastries.

MY FAVOURITE HAPPY HOUR:
You can find the Caffè del portico right before the end of the pedestrian zone of the borgo.
Luca will serve you a good red wine or a cocktail from his own selection.
Hubby's favourite is the classic mojito while I usually drink red wine or matcha cocktails.
With drinks you'll enjoy a tray filled with snacks of different kinds, if you have a couple you're not supposed to have a dinner! 😀

MY FAVOURITE HAPPY HOUR & INFORMAL DINNER:
At Ottavino you can drink good beers, have an happy hour buffet and dinner with great crostini, nice burgers or what is on menu that day.
The place is cozy but is often attended by families with children.

MY FAVOURITE FUSION DINNER:
At Calycanto, in a total white location, you can travel from Mexico to Thailand, from Morocco to India.
Spices are never too strong, choices on menu will bring you from a place to another without fuss.
This place is absolutely lovely and it's a real must if you're in Santarcangelo: keep in mind to book in advance!

MY FAVOURITE AFTER-DINNER:
The Noble Experiment is a speak easy club; it recently changed its location, it's not far from the previous one but I can't say more, you'll find it! 🙂
Here you can drink and even taste some fusion dishes, cocktails are very particular like the dark'n'stormy and the aviation.
It's definetely a place.