On the blog you can find a similar post, it has been written in 2017 and, even if I keep it updated many new places opened since then.
This post wants to help you expanding your choices when in Santarcangelo.
Let's start with two places where beers are the attraction: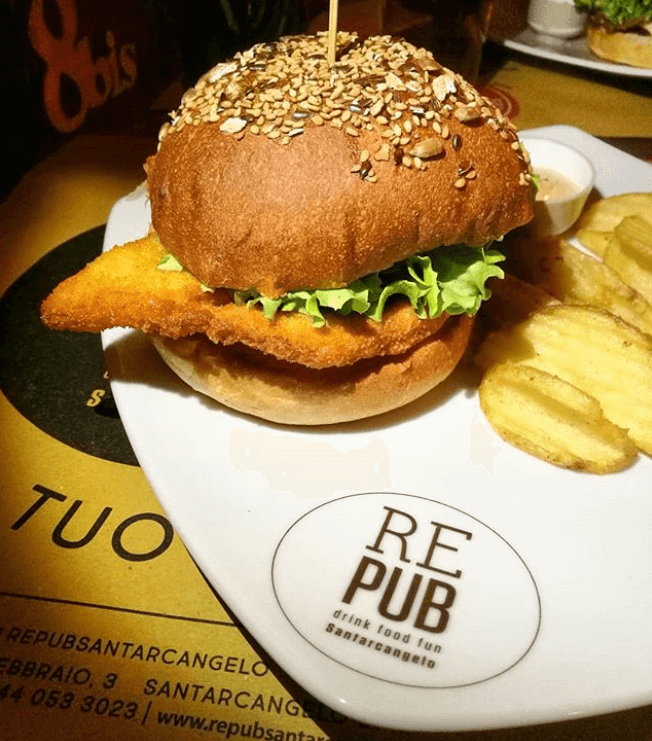 Re-Pub is a pub like place where you can have a good hamburger, other good pub snacks plus a nice pint.
They have 12 tap: 6 for always on beers like Guinness, 6 for artisan beer from Italy or from abroad changing very quickly and chosen to be paired with the served food.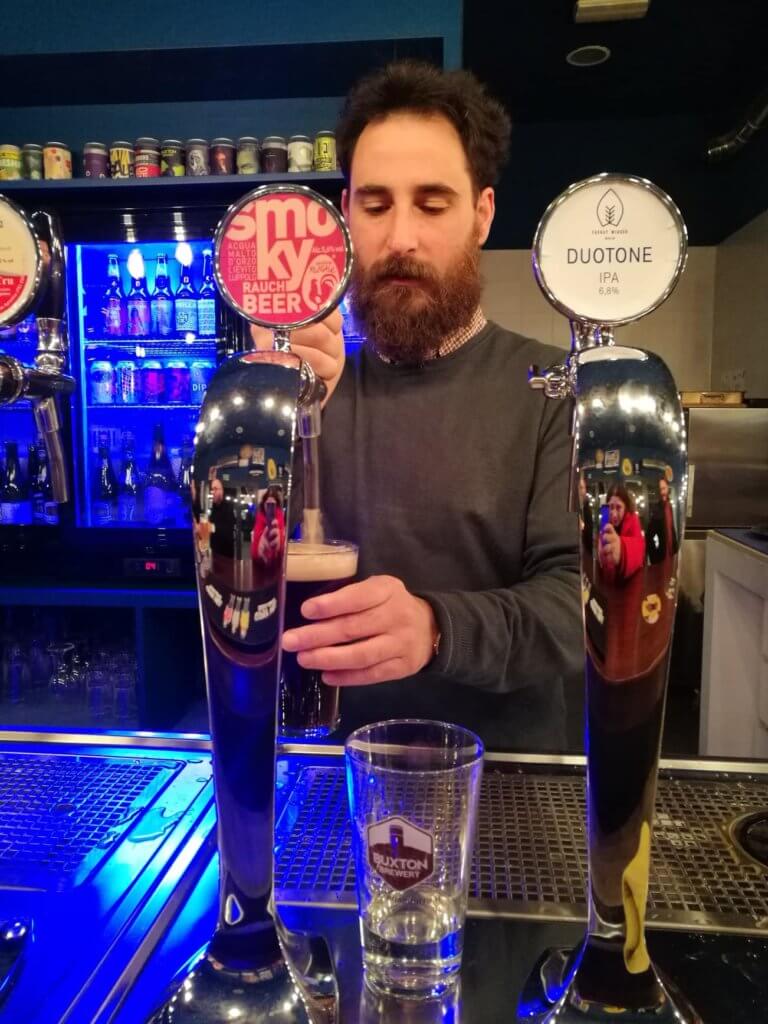 Recently opened this come from a long artisan beer shop experience.
Here you can find 10 different beers on tap, changing very quickly and chosen among the most peculiar beers on the market.
You can find porters, stouts, gose and many others.
While at Re-Pub beers are usually good to pair with food here beers are often more intense and alcholic, perfect even for a post dinner pint.
They serve snacks and have a wide range of bottled and canned beer for take away.
Let's speak of a couple of places where you can have a meal following the latest trends in food: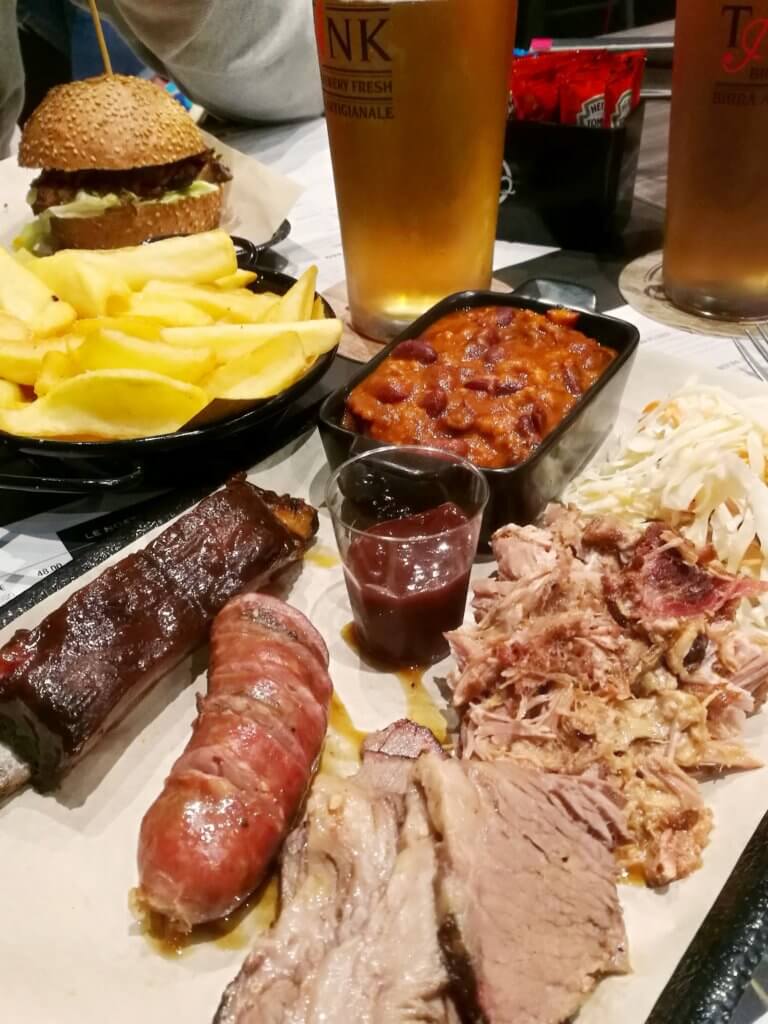 If you want to eat some good meat cooked " the American way" Mad 4 BBQ is the right place: pulled pork, brisket, ribs, chuckwagon beans…
Plus some good U.S.A. dessert like apple pie and red velvet cake.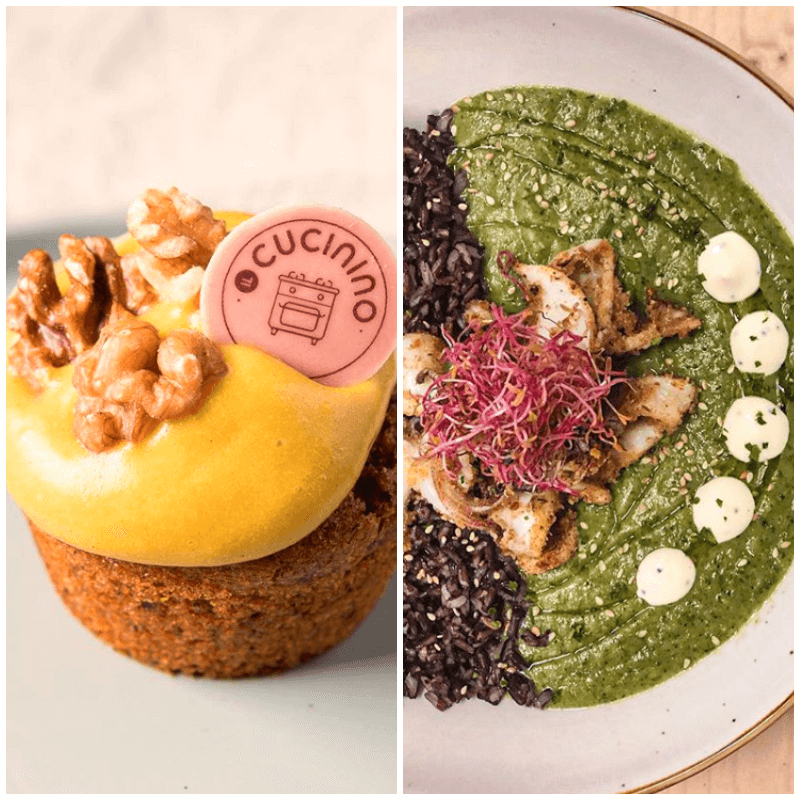 Santarcangelo is always on top when it comes to trendy spots: Il Cucinino is the perfect place to have a bagel or some pancakes.
In a land of piadina and tagliatelle this is a brave choice!
This place cover your needs from breakfast to dinner, brunch and afternoon tea included, ingredients are fresh and chosen with care, served with a smile and the dishes are so beautiful your Instagram account will be grateful! 😀
Now I want to introduce you a more "classical" restaurant: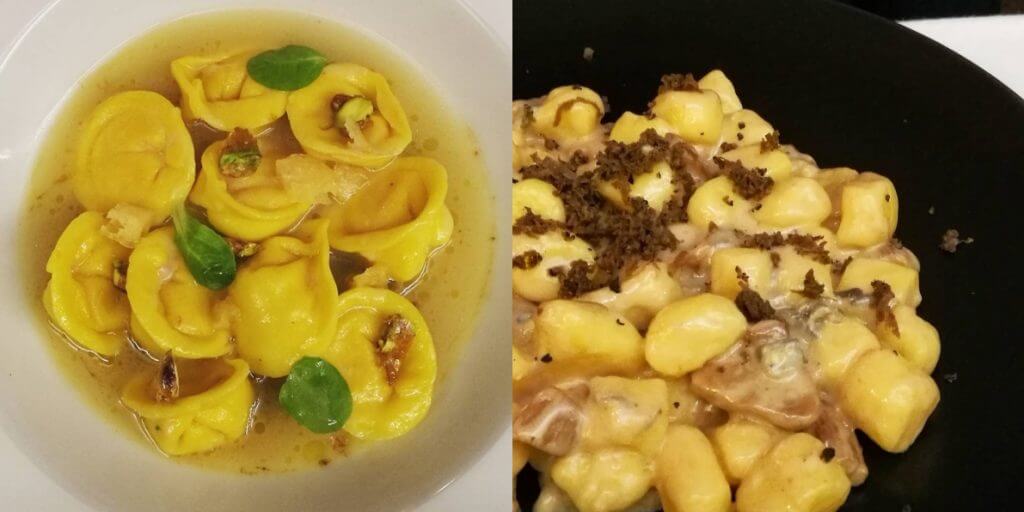 Just a quick introduction as I wrote a lot about this wonderful place HERE.
Review was made in 2016 but I can assure you they only get better, I still go to Mario quite often and they dishes are great!
Last but not least a spot where you can eat something but mainly drink a very, very well made cocktail: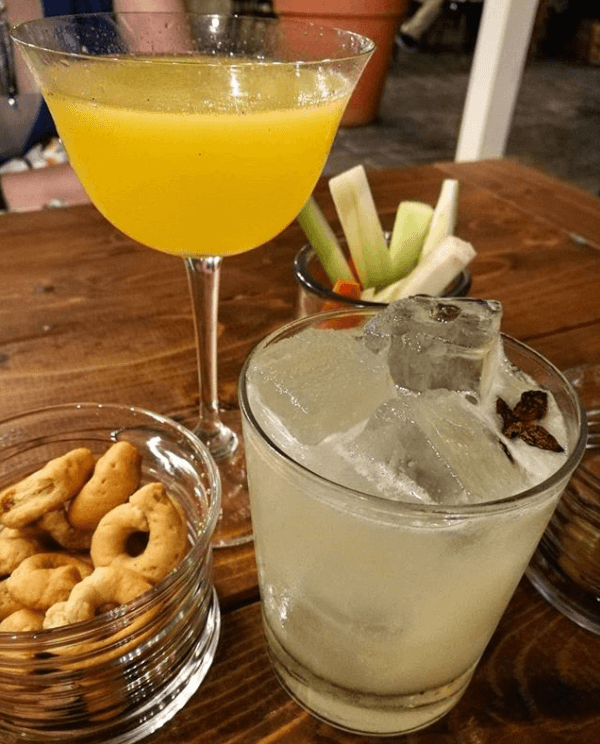 I must say I have been here only once but I have been impressed by the quality and creativity of cocktails.
I want to go again soon!