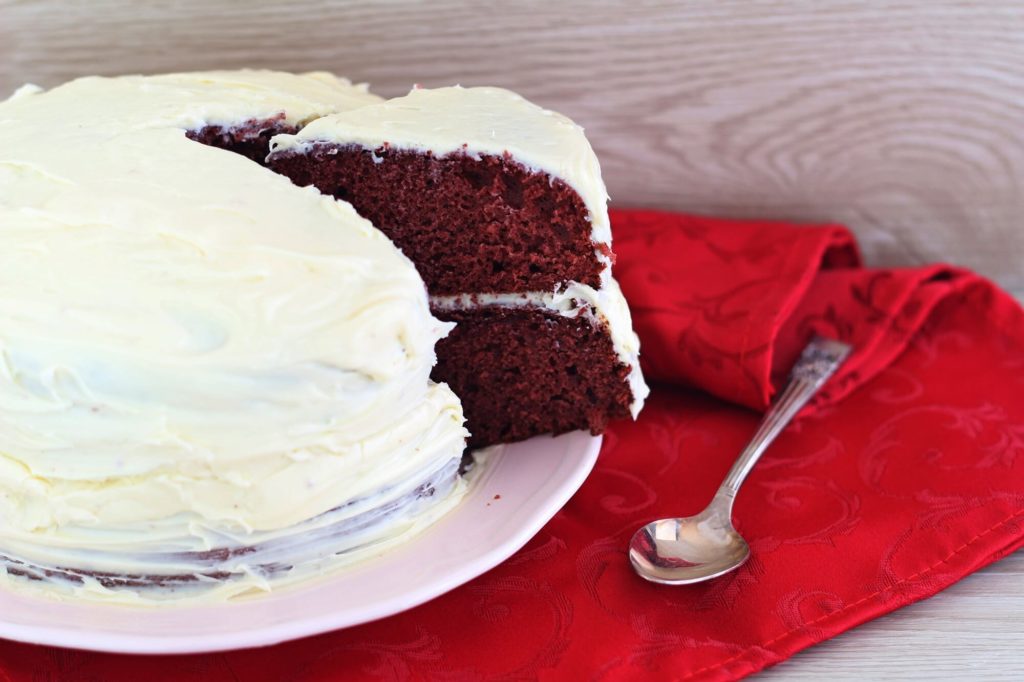 I'm back after a long iatus, I did some changes to the blog, nothing visible but I exited the iFood network and now I'm an indipendent blogger, I upgraded my http certificates to https, I'm going to focus more on an international audience from now on so…
I have to improve my English and my posts!
I want to celebrate with one of my favourite cakes: red velvet cake.
I know you maybe are looking for Italian recipes on my pages but I consider all the food of the world part of passion and I love trying, mixing and, of course, sharing with you.
You have to know this cake was almost unknown in Italy untill few years ago; it became famous after some tv shows from U.S.A. like Cake Boss and now you can find it everywhere along with cupcakes and Oreo- everything .
Sometime you can find good red velvet cakes, sometime you can find fake ones: once I tried a red velvet that turned out being a sponge cake soaked in Alchermes (a sweet liquor made of alcool, cinnamon, rose water and… Cochineal insects.
It may sounds weird but it's pretty good: in the past it was drank pure, nowadays it's only used in desserts like zuppa inglese.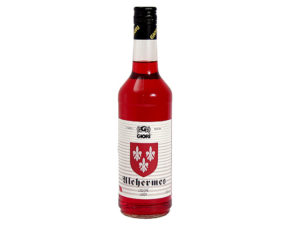 I would like to add a link to buy it but Amazon.com seems not to have it, only Amazon.it. 😀
I suppose you all already have a recipe for red velvet, I found many and tried many too but I always had a problem: the cakes always turned out very short.
So short I had to make two batches to have two cakes and to stack them with filling in the middle of the two because the cake couldn't be cut in half.
This recipe solved the problem as you can see in the picture: the only thing I have to change is making two layers of filling instead of one, be sure I'll do it next time because I'll do this cake again soon!
It comes from this book from Lorraine Pascale, I saw many other recipes that worth a try here:
Let's come to the recipe:
Preheat oven at 350°F. Put sugar and butter in a bowl and beat together untill fluffy

Beat in eggs one at time, vanilla, red colouring and salt plus half the flour, sifted. Add remaining flour, cocoa powder, baking powder sifted together then give a last beat to mix everything.

Pour into greased tin and bake for 1 hour/ 1 hour and 15, cake is ready when firm in the centre.

For the icing: beat together butter and icing sugar untill fluffly, beat in cream cheese and beat again.

Cut the cake in three layers when it's cold then fill it and cover it with cream cheese icing.
You can cover the cake with sugar paste (about 1 3/4 lb for a 9 in cake) but I don't like it and it's also pretty expensive if you don't do it by yourself so I simply cover the cake with frosting.