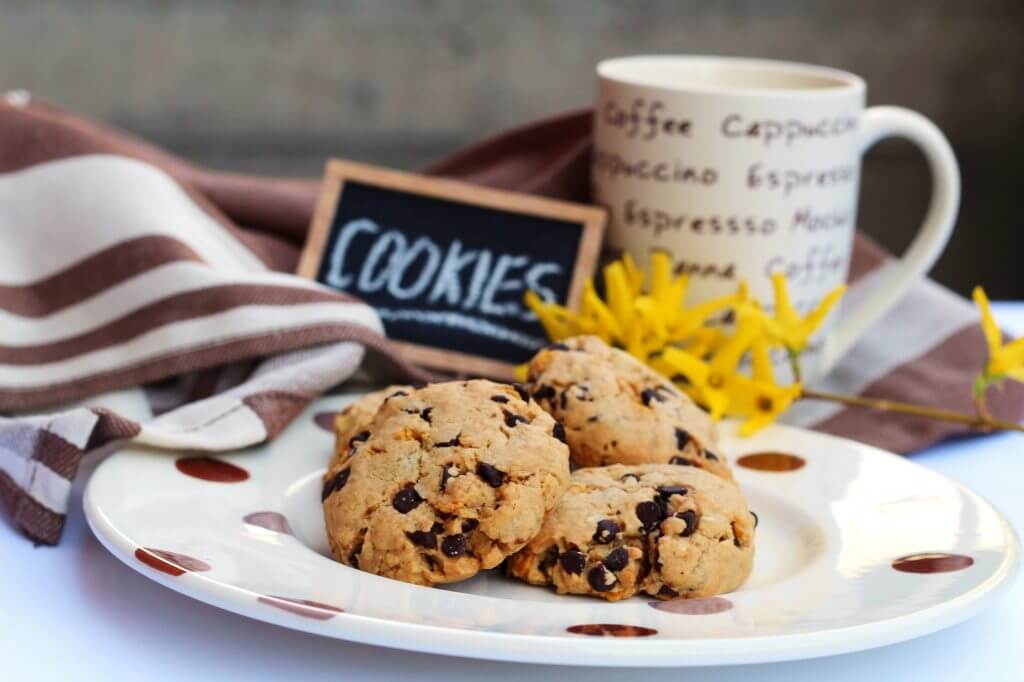 I'm home, on my sofa, it's saturday night (not the best moment to post something new but I'm not such a good blogger to take care of this, even if I should); I spent my afternoon in Rimini where there is the Italian web and blogs feast and awards and where I met my friends from Bloggalline community and iFood network.
While I wait for the winners I'm writing a little because I can see how small is still my blog despite my efforts: the views of this new blog version are so low compared to my old one but I don't give up, there is a lot I'm doing behind the scene and step by step you'll see them all on this virtual stage.
I realized these cookies still were missing from my pages even if they're delicious and I had acceptable photos to post; not the best photos maybe but when I took them I was at my first attempts with a reflex camera.
I took the recipe and the idea of these cookies from a very useful group on Facebook called Gruppo La Pasta Madre ( The sourdough group), unluckly it's all in Italian but in the recipe card you'll find credits to the recipe owner.
Beat sugars with egg and dissolve sourdough in it then add flour, butter, baking soda and salt.

Mix well and when you have a smooth dough add almonds, chocolate chips and corn flakes.

Knead untill incorporated.

Form golf-ball sized cookies, put them on a baking tray and flatten them a little.

Put in the fridge for 1 hour then in pre-heated oven at 360 F° for about 15-20 minutes (original recipe says 10-15 but for the size I said some minutes more are requested).