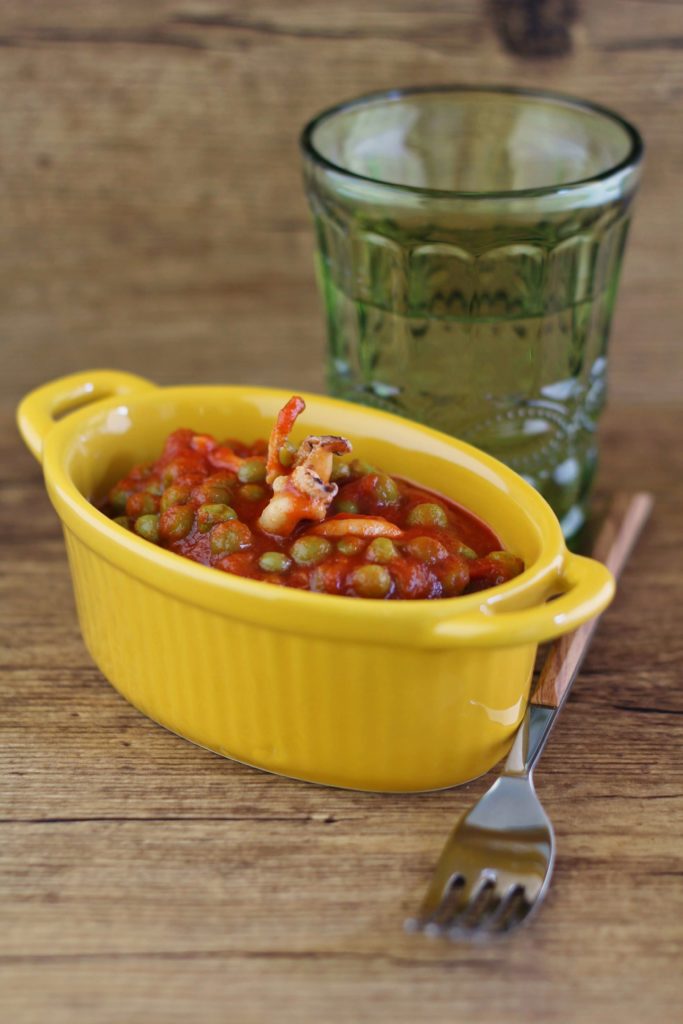 After many months the Bloggalline recipe exchange is back, as usual I have to say it's an exchange made between Italian bloggers so you may not be interested into blogs writen in Italian but as usual I share with you the recipe I've chosen from my paired fellow blogger.
This month I'm paired with Chiara, she comes from Trentino but she is now based in Romagna so we share a lot and we also met in the past during a foodphotography class.
She has a lot of recipes from Austria/ Germany and Trentino on her blog, recipes I usually love a lot so I was almost sure about choosing one of them but then I saw the recipe of cuttlefish and peas in tomato sauce and I changed my mind in a flash.