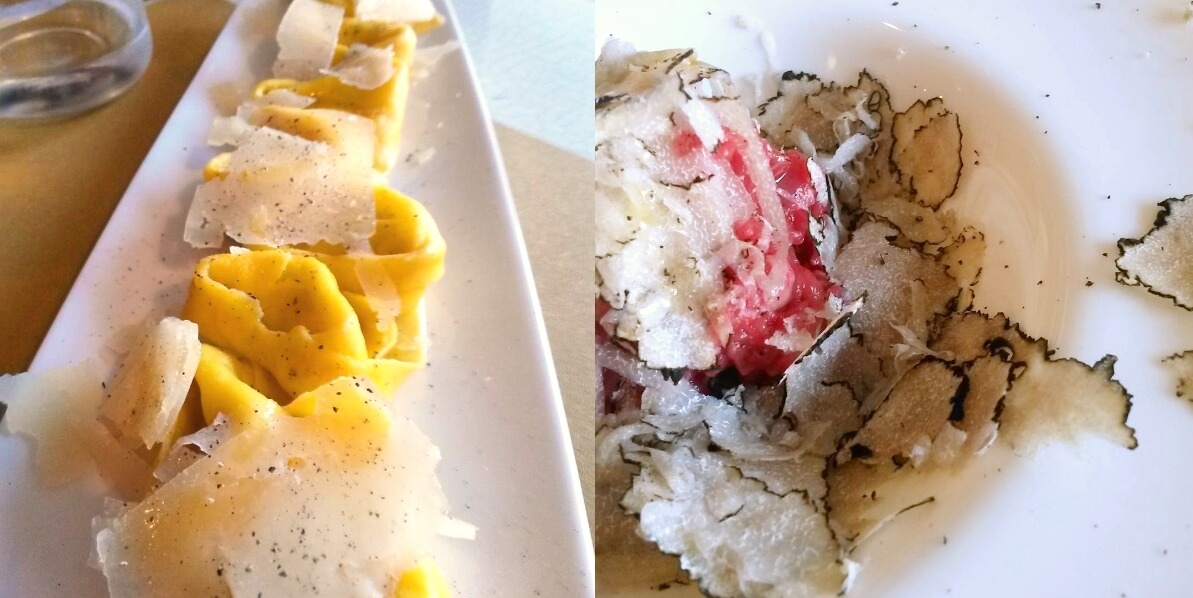 After a long hiatus due to a child not the right age to bear long dinners out in the past few months we started again to hang out at restaurants around Bologna.
With or without Lorenzo we're back in town and today I'm telling you about a new discovery, Veratti restaurant, the kind of discovery that makes you happy a lot.
The chef is very young and gifted, he had important work experiences home and abroad and he started his own restaurant lately.
I think it's fair to support him in this adventure, I could say, as usual, I don't have any personal gain when I write about a place but hey, a place near home where you can eat at very high levels…
I should say it's a personal gain.
 We went the first time on a friday night, we tried few dishes from the main menu: passatelli with black truffle and tortelloni with maracuja, honey drizzle, Pecorino cheese and black pepper.
As second course we had a sumptuous beef fillet with black truffle then a millefoglie pastry with cream and a creme brulèe, both great.
All the dishes were paired with different wines, chef choice and at the end we had also a great coffee liquor.
The place is small and it's in a little village near Bologna: the key to success here is branching the offers out and giving the most tailored service: Veratti restaurant does it very well.
We waited before going there because we wanted to be on our own, we were worried about what to eat for Lorenzo (after all he's a 6 y.o. child, he's not that adventurous with food yet) but when we spoke with the kind lady who runs the room we learned they always have pasta with tomato sauce or ragù alla bolognese (bolognese sauce) or cold cuts and other things children love.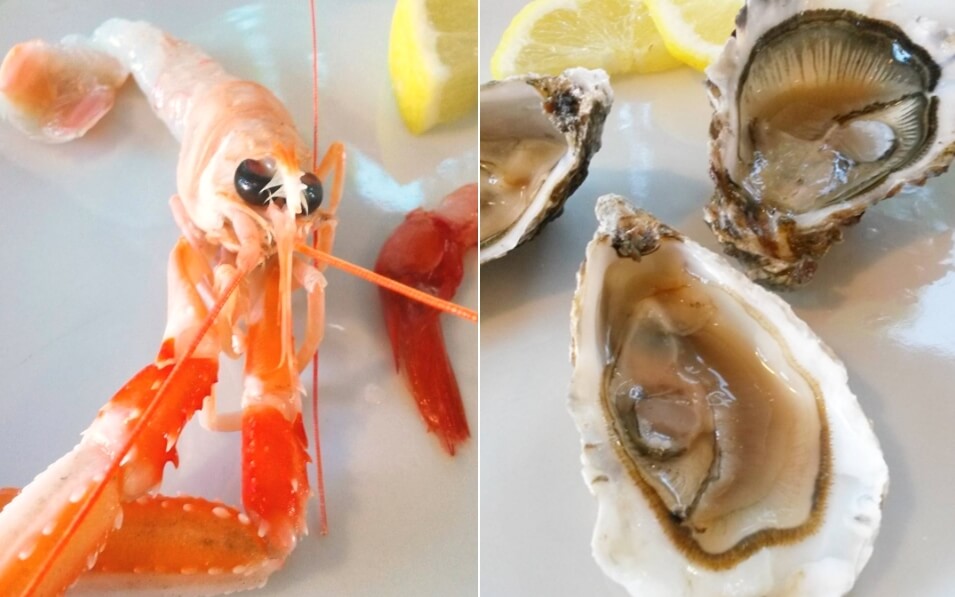 On tuesday the "deep sea" night takes place: raw fish, cold crustacean salad ( hard to translate it, I found "Sardinian-style prawns, lobster and scampi salad"), tuna steak or tuna tataki, deep fried calamari and shrimp mix.
We tried this special menu few days ago, it was absolutely great.
We took:
4 oysters
2 scampi
2 red shrimps
all raw, all crisp and tasty
1 crustacean salad with lobster, scampi and red shrimps plus vegetables, excellent
 1 tuna tataki with cherry tomatoes
1 deep fried fish mix, we cried of joy for it
1 millefoglie with cream  and what a cream!
1 creme brulèe, always good
With all this we had water, 3 wine glasses each, paired by the chef with the dishes, 2 coffees and the lovely coffee liquor at the end.
For all I've listed above we spent 105 euros.
Considered the Bologna's average prices of restaurants it's very honest.
 Wednesday is time for happy hour, a barman takes care of cocktails and beverage while a nice buffet is prepared outside (you can anyway dine à la carte inside).
We haven't tried this yet but we think about going next week with Lorenzo who is known for his love for happy hours and he's called "aperitif child" from friends and relatives.