SCROLL DOWN FOR ENGLISH POST. 
Nella mia costante e indefessa ricerca di piatti gustosi con un contenuto limitato di calorie ( se questa ricerca fosse uno sport potrei mangiare tortellini e cotechino ogni giorno dell'anno ed essere come Kate Moss) qualche anno fa mi sono imbattuta in una ricetta su un blog straniero, purtroppo non ricordo la fonte, che esaltava il cavolo al forno.
Nell'originale erano previsti aglio in polvere e peperoncino, io ho aggiunto il curry e il piatto ha preso piede in casa nostra perchè, specialmente se si tengono le rosette piccole, sembra di mangiare patatine speziate.
Quando il cavolo è di stagione lo faccio davvero spesso e non me ne stanco mai, l'unico a mugugnare è il marito che preferisce il cavolo semplicemente lessato fino allo spappolamento, roba che neanche negli ospedali.
E' davvero semplice, piuttosto veloce, si possono usare i mix di erbe e spezie che più piacciono: provatelo!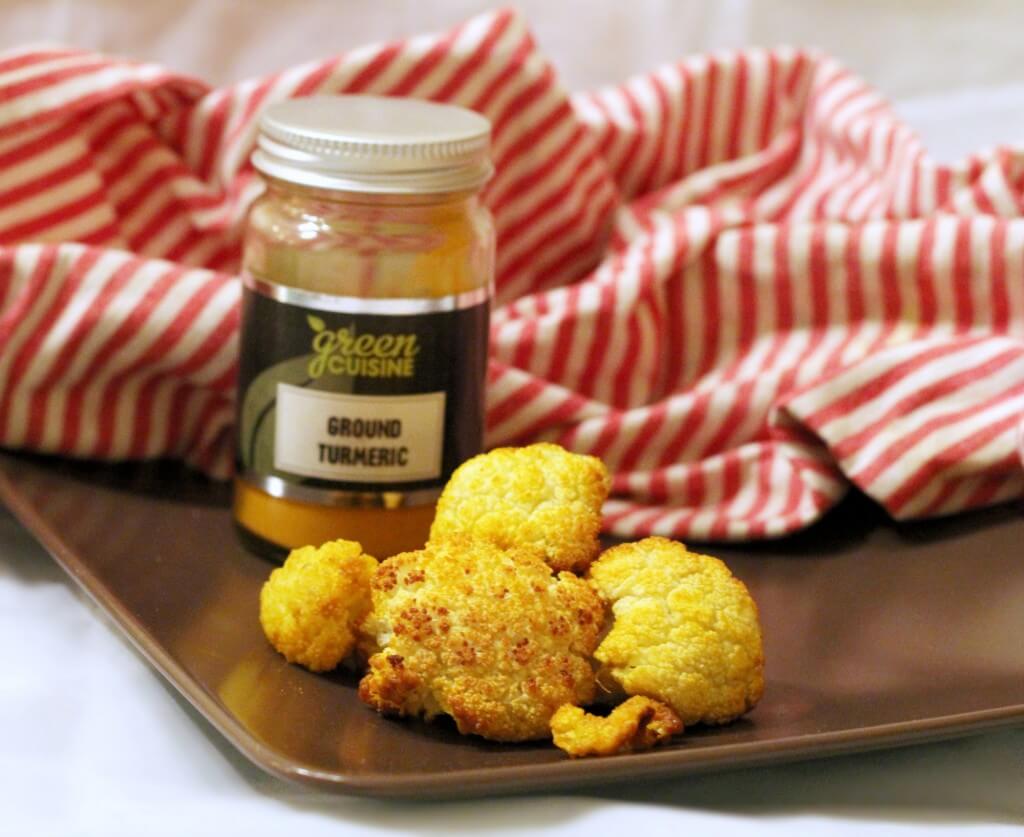 Cavolfiore croccante al curry
2015-11-08 10:24:20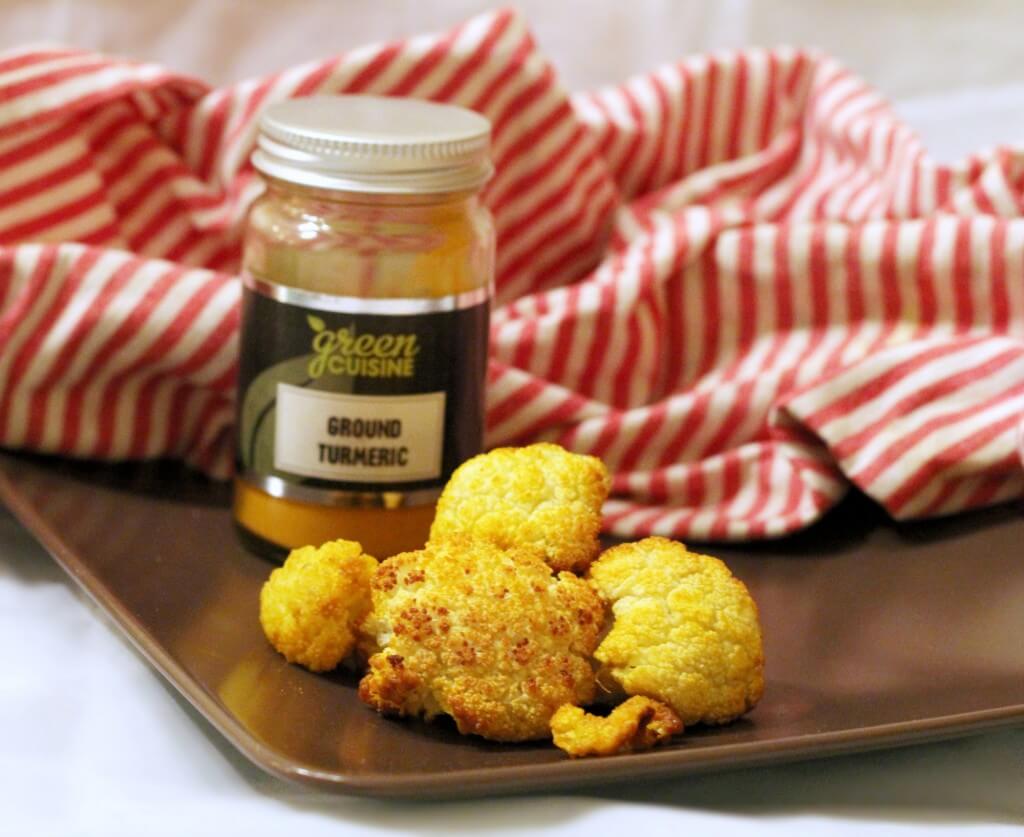 Serves 4
Un modo diverso e sfizioso per mangiare il cavolfiore.
Ingredients
1 cavolfiore di medie dimensioni
4 cucchiai olio d'oliva
2 cucchiai curry in polvere
2 cucchiai curcuma in polvere
sale fino a piacere
Instructions
Pulite il cavolo dividendo le cime ed eliminando i gambi troppo grossi.
Mettetelo in una ciotola con olio, sale e spezie in polvere, mescolate con le mani finchè non è uniformemente ricoperto (è utile usare dei guanti usa e getta perchè curry e curcuma tingono molto le mani).
Spargete il cavolo in una teglia da forno su un solo strato, coprite con un foglio di alluminio e infornate a 200°C per 20 minuti.
Passato questo tempo togliete il foglio di alluminio e cuocete a 180°C per altri dieci minuti.
Servitelo caldo.
La Mora Romagnola https://www.lamoraromagnola.it/
 In my steady research of low calories but tasty recipes ( if it was a sport I would be as thin as Kate Moss eating tortellini and other things all year round) some years ago I saw this recipe on a foreign blog.
I don't really remember which blog it was but it's a real hit.
In the original recipe there were only chili and garlic, I added spices like curry, mixed with plain curcuma; this dish now, when caulilowers are in season, is often on table because it's like eating spicy chips.
The only who has issues with this recipe is my husband: he prefers plain steamed cabbages, a thing that not even a sick in a hospital can face I think. 🙂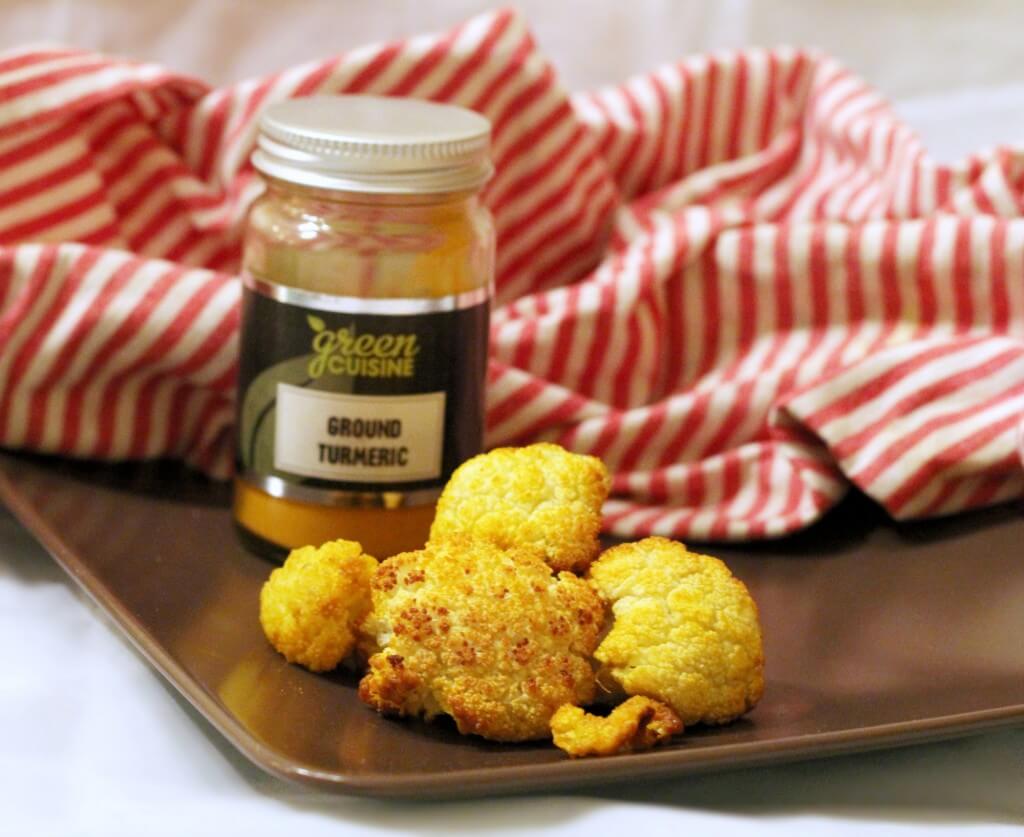 Crunchy curry cauliflower
2015-11-08 11:01:40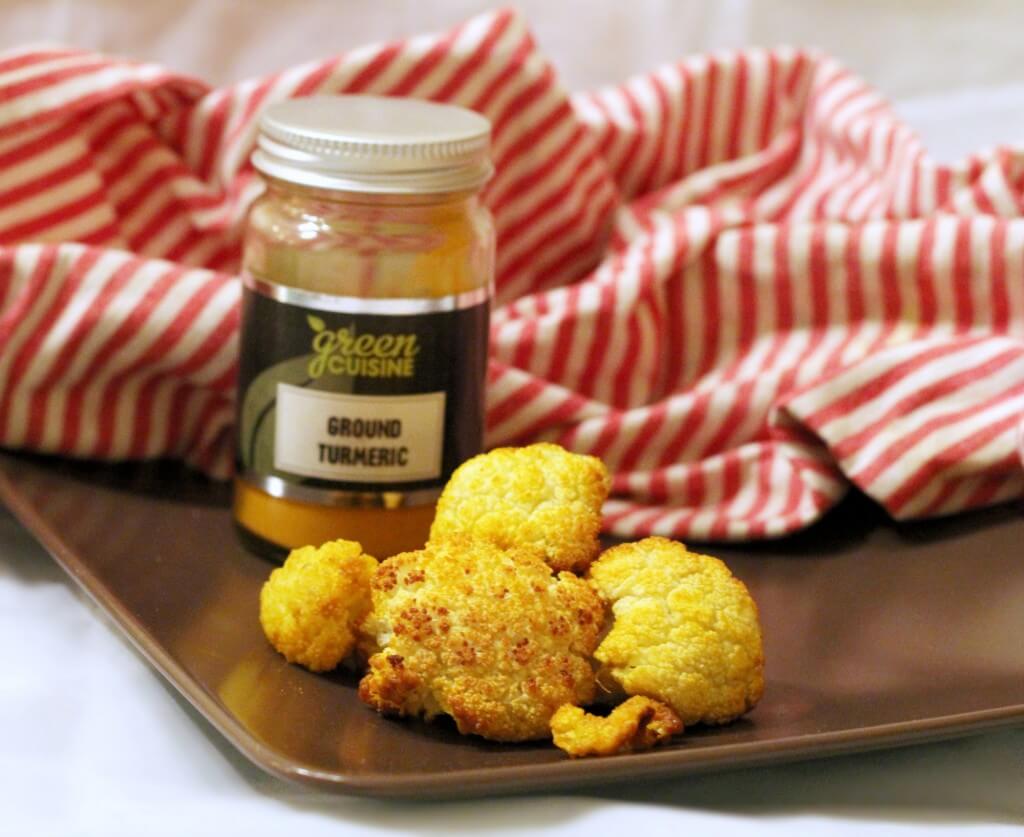 Serves 4
A different way to eat cauliflower.
Ingredients
1 medium size cauliflower
4 tabsp olive oil
2 tabsp curry powder
2 tabsp grounded turmeric
salt
Instructions
Clean the cauliflower and divide the turnip tops into bite-size parts.
Put them into a bowl with oil, salt and spices, mix well with hands ( you could consider to wear disposable gloves as curry and turmeric can stain your hands quite bad) then spread on a baking tin.
Cover the tray with tin foil and bake for 20 minutes at 390°F then take off the foil and bake for 10 minutes more at 350°F.
Serve hot.
La Mora Romagnola https://www.lamoraromagnola.it/