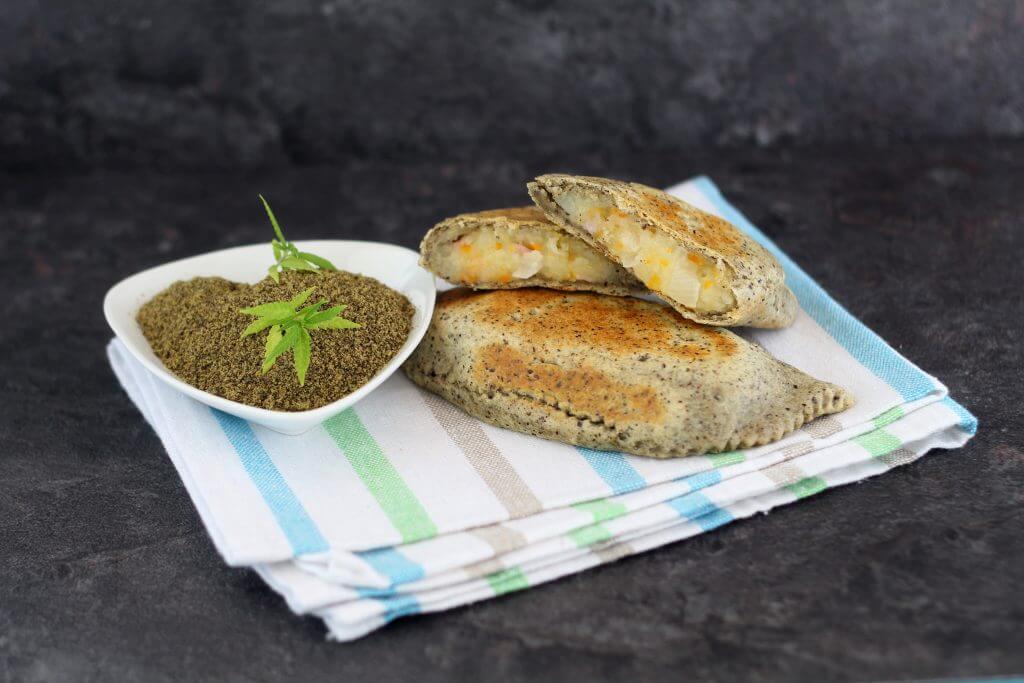 I've found the time to add another flag on the map of my "turnovers world tour ".
Maybe you remember the American ones or the French ones, all of them are made with piadina dough plus a filling which remembers the chosen country.
This time I had hemp flour at home: thinking about hemp then about drug is a very short step: you have to know that hemp has a long tradition in Romagna area too, in the past almost all the fabrics in Romagna were made with hemp.