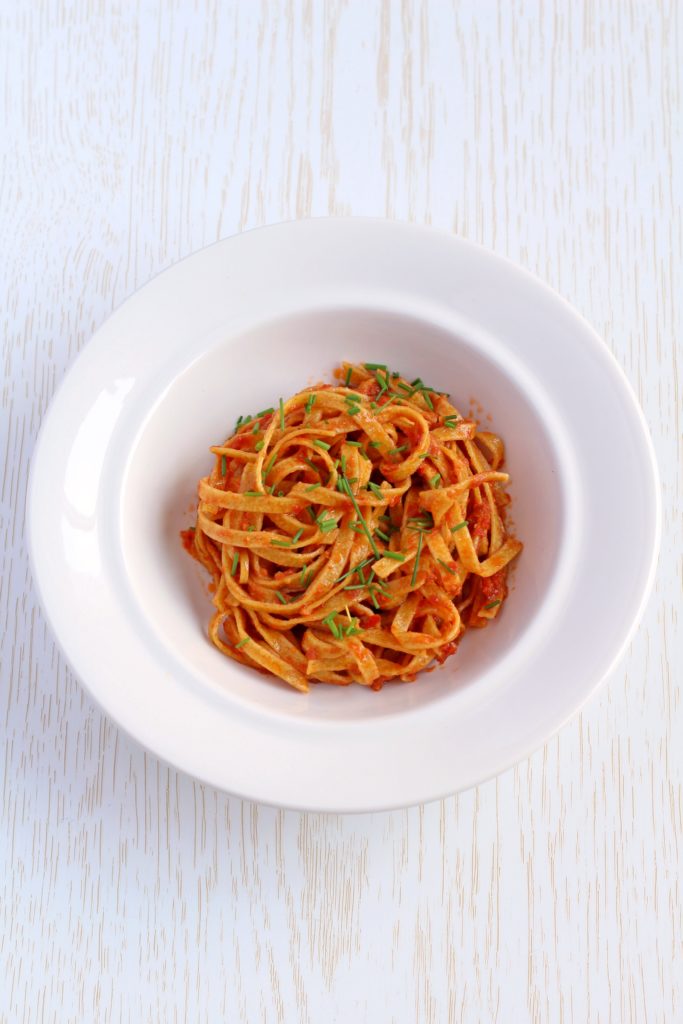 Few weeks ago the marketing staff from Luciana Mosconi ( Italian brand leader of dry egg pasta) asked me for some recipes with their products: even if I'm a fresh pasta lover, I have the chance to use wooden rollpin and cutting board from my grand-grand mother and I still have a mother-in-law who still makes fresh egg noodles every sunday by hand I find the possibility to store some egg pasta ready to use is often more than useful, it's redeeming.
I'm not the kind of person who refuses large scale products, they just have to come from a factory/ brand I trust.
In this recipe I used wholewheat noodles as the wholewheat pasta is hard to spread, it's soft and prone to holes and to stick to the rollpin.
We can say Luciana saved me a lot of work! 🙂
I have just a couple of photos of the dish because I was too focused doing what the staff asked me to take some pictures just for the blog, I hope you can understand. 😉
This little set back is going to include also the other recipe I made.
If I may say so myself they both turned out very well: created, tried, adjusted and now ready for you.
Let's start with the first one.
Blend sundried tomatoes with their oil or some olive oil until you have a smooth pesto.

Add smoked paprika and mix well.

Boil pasta into salted water, drain noodles and keep some of the water aside.

Season pasta with pesto, if it's too thick add few spoons of cooking water.

Sprinkle with chives and serve immediately.