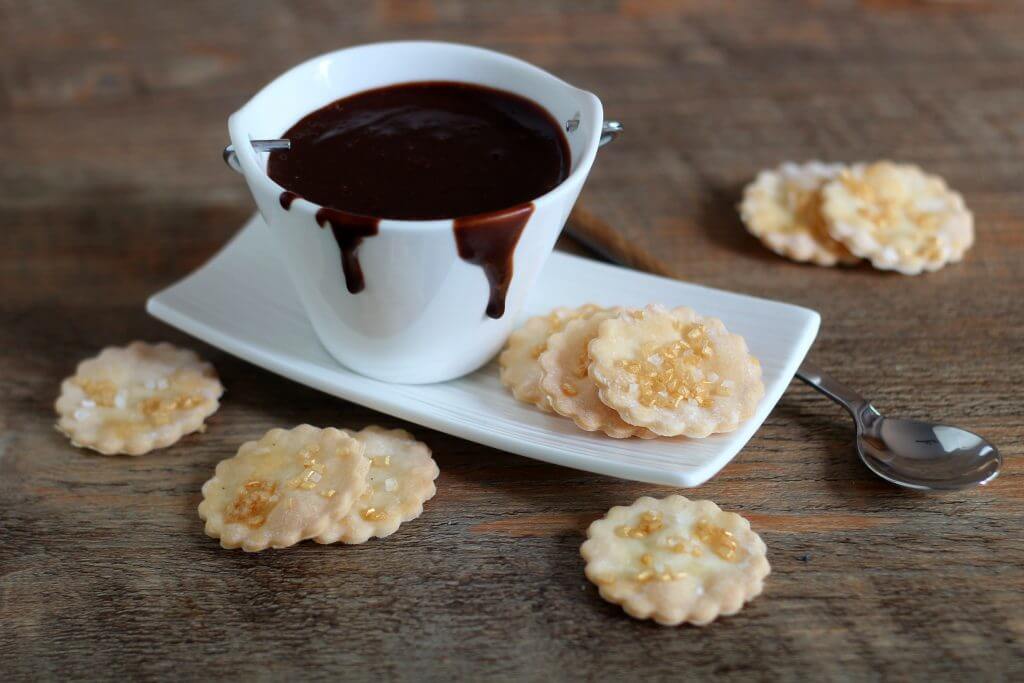 I made this recipe using a ready made gluten- free brisée dough from Buitoni, a famous Italian food brand.
It was a sponsored post as I sometimes work with brands.
Cookies you see are made with that brisée, you just have to take your favourite brisée or puff pastry (gluten- free) and use that.
Chocolate cream is so quick and easy you can make it whenever you need a treat, no matter if you're celiac.
I did it when I had almost nothing at home, I found a random recipe on the web then I adjusted things here and there to match whant I had in the fridge.
Ten minutes- two pans cream, what else?
I really wanted to share with you this idea even if the post is far shorter than the italian one and I don't have to talk you about the dough (that is pretty good by the way!).
Put milk on fire and bring let it boil then slow fire. Meanwhile beat sugar with the egg, then add sifted starch avoiding lumps.

Pour hot milk on the egg and sugar mix beating constantly. The cream will thick very fast, add chopped dark chocolate and mix untill the cream is smooth and shiny.

Serve cream room temperature with your favourite cookies.