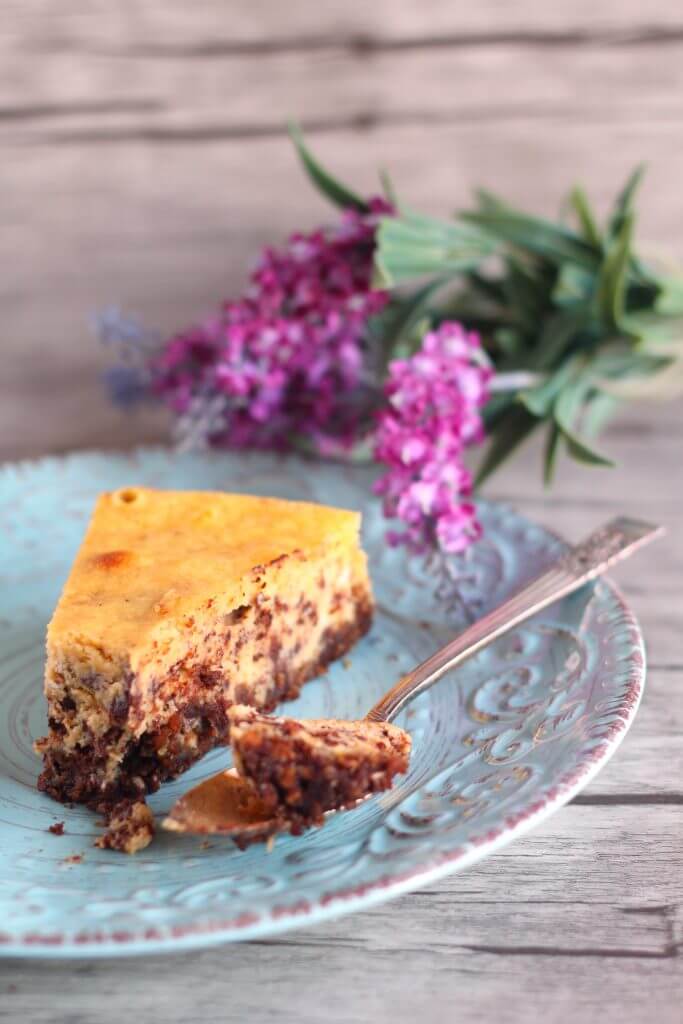 Questo cheese-cake viene da " Delizie divine" di Nigella Lawson, libro che ho nella versione inglese " How to be a domestic goddess".
Il libro, con copertina rigida, che in origine costava 25£ è arrivato a casa mia dall' Inghilterra a meno di 7 euro spedizione inclusa grazie al mio indefesso spulciare fra i libri usati di Amazon.
Sorprendentemente alcune amiche bibliofile non conoscevano questa opzione e mi son state molto grate quando l'hanno scoperta tramite me; ho condiviso questa spiegazione diverse volte anche sulla pagina Facebook ed è ora che ne scriva anche sul blog.
L'immagine è abbastanza esplicativa, molti libri hanno diverse opzioni di acquisto, fra queste, se disponibile, l'opzione usato.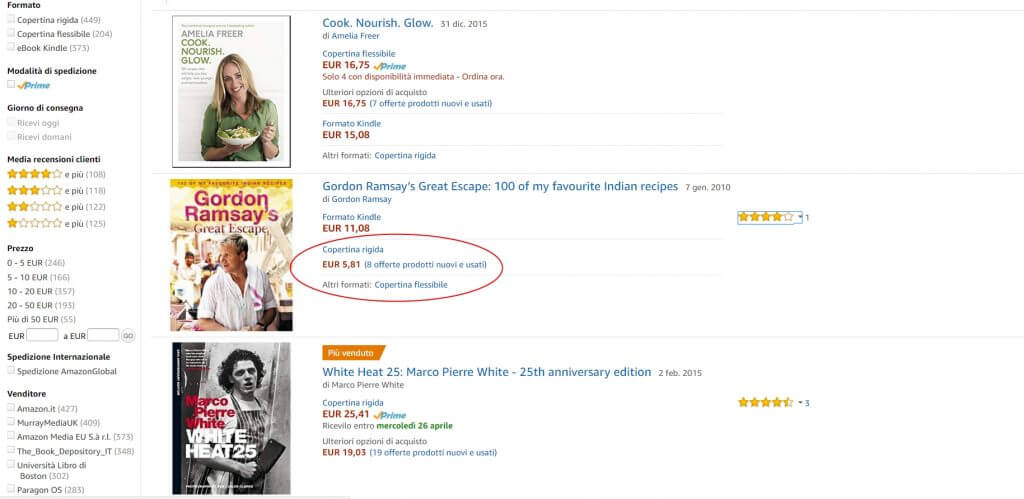 Cliccandoci sopra si aprono queste opzioni: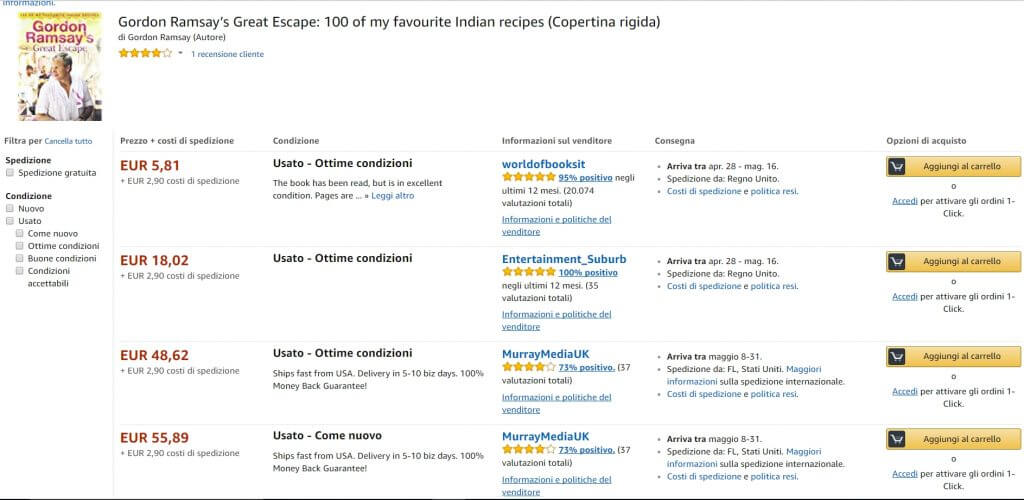 Basta scegliere l'opzione che interessa ed acquistarla.
Come vedete il risparmio è notevole, questo criterio vale per tutti i generi, non solo i libri di cucina, però è decisamente più facile trovare queste offerte con libri in lingua inglese e, abbastanza ovviamente, con libri non appena usciti.
Ora che ho condiviso con voi questa cosa sono pronta a lasciarvi la ricetta!
Tritate finemente i biscotti e uniteli al burro morbido, foderate il fondo di una teglia da 20/ 24 cm. Riponete la teglia in frigo

Battete con le fruste il formaggio cremoso, aggiungete lo zucchero poi le uova e i tuorli, uno a uno, continuando a battere.

Versate ora la panna acida e il succo di lime e battete ancora per qualche secondo.

Versate la crema sopra la base, aggiungete il cioccolato fuso a cucchiaiate e rimescolate appena con una forchetta per creare la marmorizzazione.

Cuocete in forno caldo a 180°C per circa 25 minuti o finchè i bordi della torta non sono dorati.

E' da servire fredda o a temperatura ambiente, si conserva in frigo.
Nigella suggerisce di cuocere la torta in forno a bagno maria, personalmente in questo modo ho trovato la torta troppo umida, la cottura normale in forno secondo me è più che sufficiente.