SCROLL DOWN FOR ENGLISH POST.
Ho già detto che San Valentino non è la mia festa, non ho bisogno di ripetermi ma è sicuramente la festa di qualcuno che mi legge e io sono di nuovo su queste pagine per lasciarvi un altro pensiero al cioccolato.
E' facile da fare, comodo da confezionare o impacchettare per regali dell'ultimo minuto, anche per amici e colleghi.
Nella foto vedete la mia versione fatta con cioccolato fondente, potete ovviamente utilizzare il cioccolato che preferite tenendo presente che le temperature di temperaggio sono diverse a seconda del tipo di cioccolato: troverete dettagli nelle note della ricetta.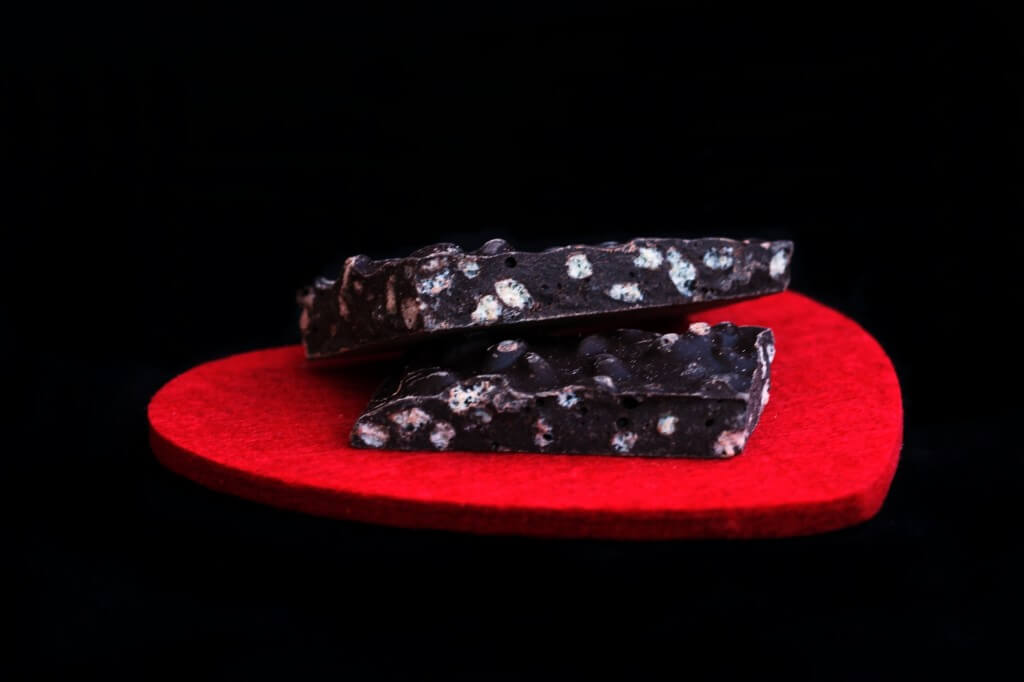 Barrette di cioccolato ai cereali soffiati
2016-02-11 21:29:05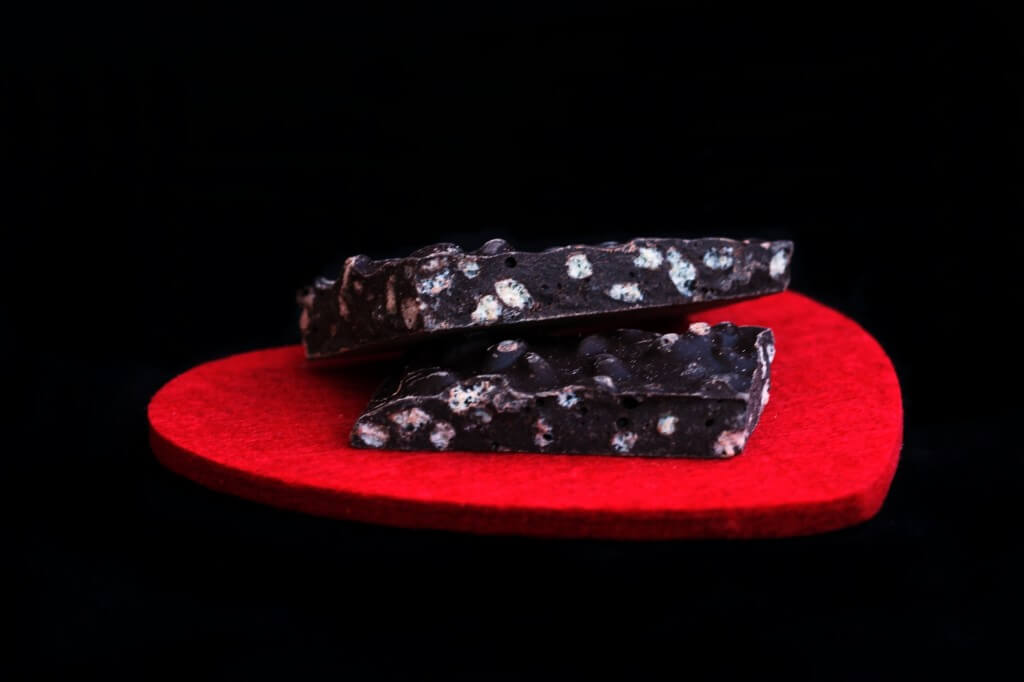 Serves 8
Un regalo perfetto per gli amanti del cioccolato!
Ingredients
200 gr cioccolato fondente
50 gr riso o altro cereale soffiato
termometro da cucina
Instructions
Per ottenere un discreto temperaggio casalingo uso la tecnica dell'innesto, seguite passo passo il procedimento.
Mettete sul fuoco un pentolino d'acqua, portatela a bollore e spegnete il fuoco.
Sopra questo pentolino mettetene un altro CHE NON TOCCHI L'ACQUA PRESENTE NEL PRIMO.
Metteteci 3/4 del cioccolato spezzettato, fatelo fondere e raggiungere la temperatura di 45°/48°C.
A questo punto inserite poco alla volta il restante cioccolato fino a far abbassare la temperatura a 30°C*.
Arrivati a questa temperatura si può lavorare il cioccolato, in questo caso si tratta solo di aggiungere i cereali soffiati e stendere il tutto in una teglia rivestita o uno stampo di silicone o plastica per alimenti.
Lo spessore ideale è di circa mezzo centimetro.
Dopo mezz'ora, se avete versato il cioccolato in una teglia unica, incidete con un coltello delle linee perpendicolari a formare dei rettangoli stretti o dei quadrati.
Fate raffreddare in luogo fresco per tutta la notte, sformate dallo stampo o dalla teglia, nel caso rompete le barrette facendo pressione lungo le incisioni.
Confezionate e regalate!
Notes
* 30°C in caso di cioccolato fondente, 28°C in caso di cioccolato al latte, 26°C in caso di cioccolato bianco.
La Mora Romagnola https://www.lamoraromagnola.it/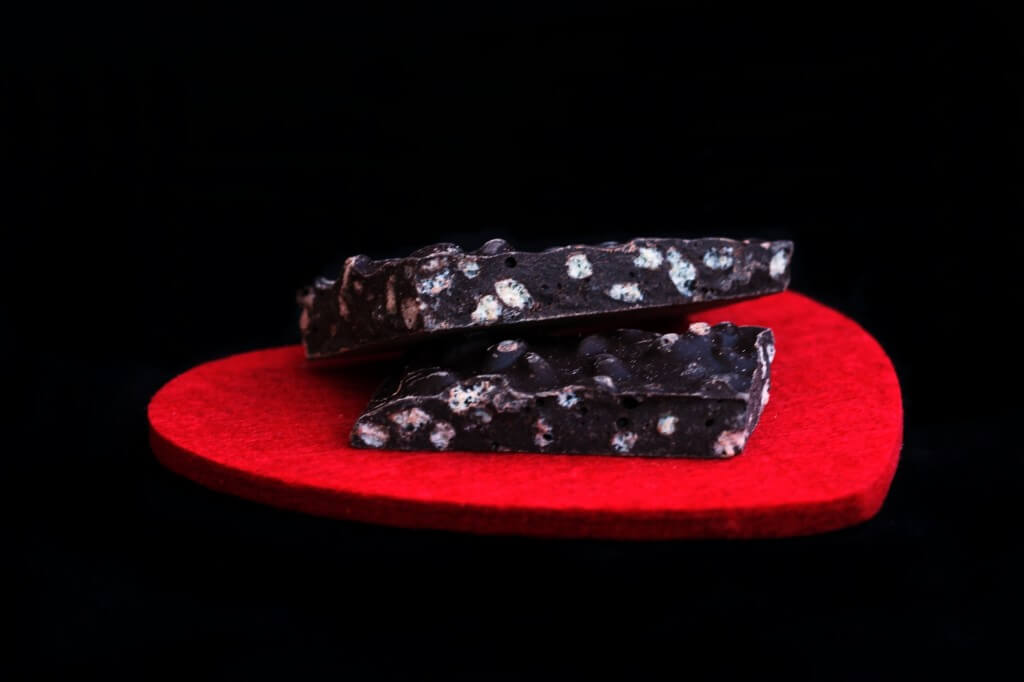 As I said before St. Valentine is not my kind of recurring but surely it's a great day for some of my readers so I'm here again to leave you a sweet treat, a chocolate treat.
It's easy to make, it's perfect if you want to pack it or wrap it, it's a lovely present for friends or colleagues.
In the pictures you see dark chocolate as it's my favourite, of course you can use white or milk chocolate but consider that tempering requires different temperatures for each kind: you'll  find details in the recipe's notes.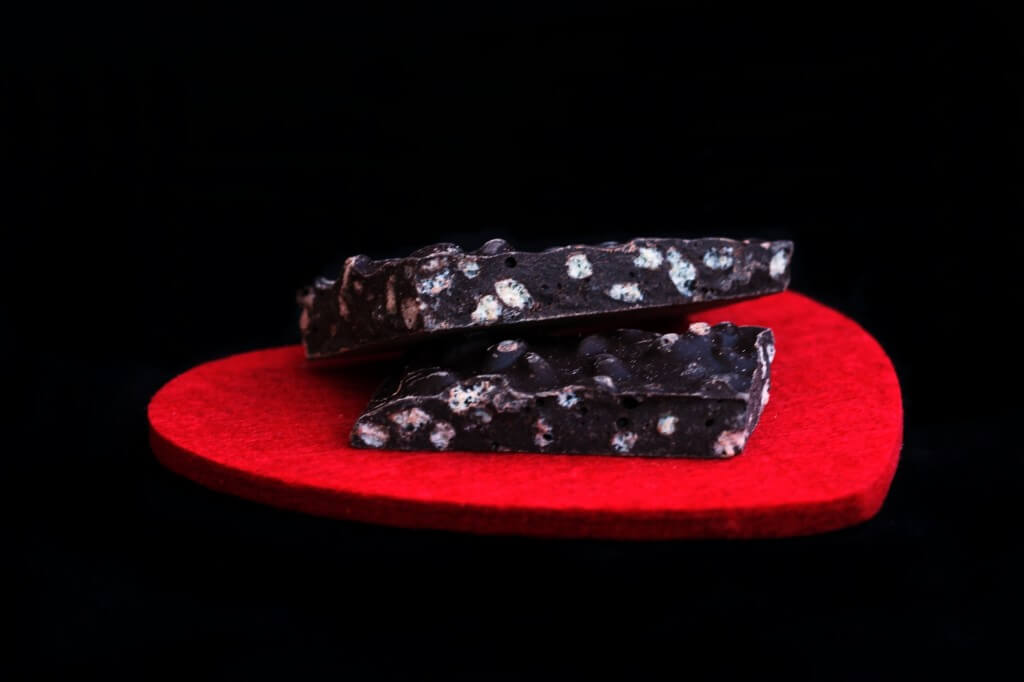 Chocolate bars with puffed cereals.
2016-02-11 22:01:26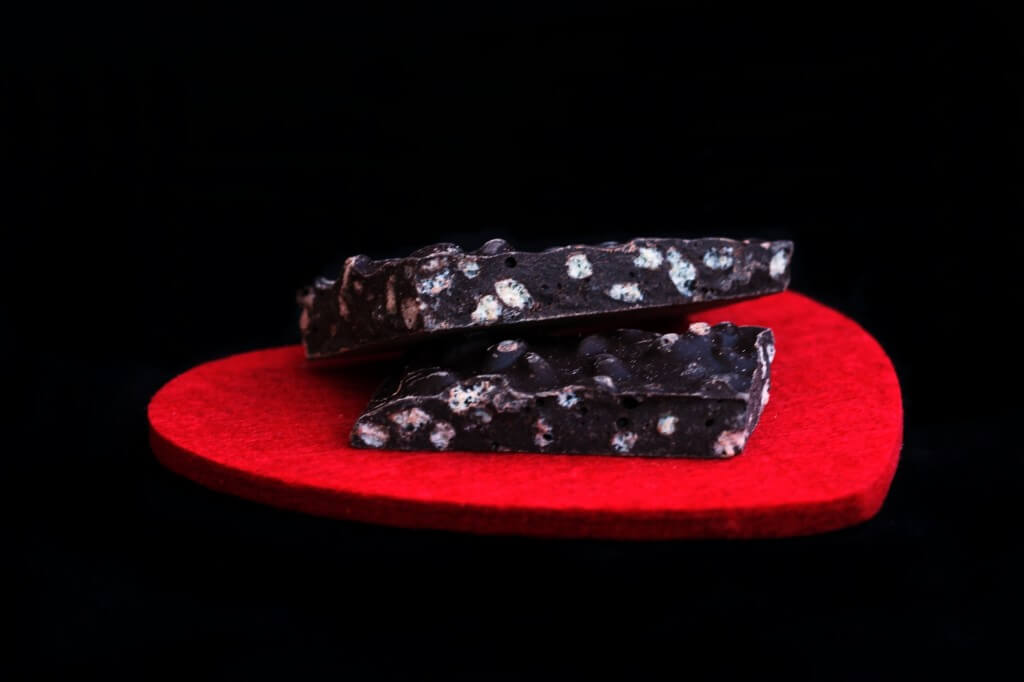 Serves 8
A perfect present for chocolate lovers!
Ingredients
7 oz. dark chocolate
1.7 oz puffed cereals of your choice
cooking thermometer
Instructions
To obtain a nice homemade tempering I use the graft technique ( I hope it sounds right in English!), just follow the instructions step by step.
Put a saucepan filled with water on fire, bring it to boil then turn off fire.
Put on this saucepan another pan, THIS ONE MUST NOT TOUCH THE WATER IN THE FIRST ONE!
Put inside 3/4 of the chocolate, let it melt till the temperature of 113°/118°F.
Add now the rest of chocolate, little by little till it reach 86°F*.
Now you can use the chocolate, in this case just add puffed cereals, mix and pour into bar moulds or in a tray lined with parchment.
After 30 minutes, if you poured it in a single piece, make incide rectangles or squares with a knife.
Let it rest in a cool place (but not fridge) overnight,
Notes
* 86°F are for dark chocolate, reach 83°F with milk chocolate and 79°F for white one.
La Mora Romagnola https://www.lamoraromagnola.it/