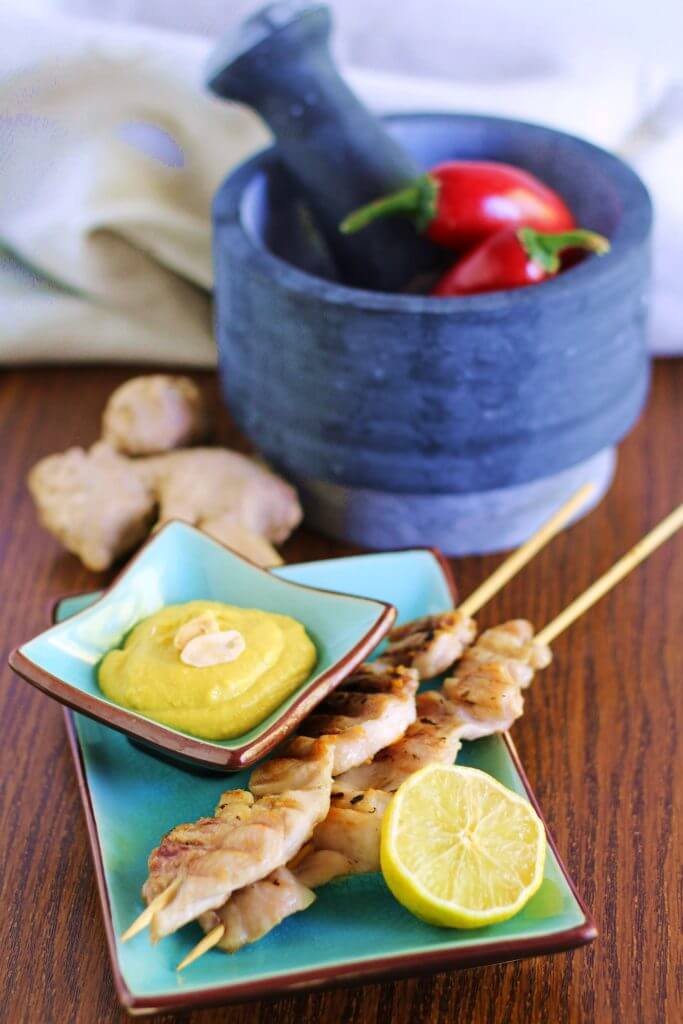 This chicken is delicious, a masterpiece of Thai kitchen.
If I may say so, thanks to a recipe I received from an American girl with Thai origins I met years ago on the web, my satay chicken is very close to the one you can taste in Thailand.
The ingredient's list seems very long but don't worry: the longest part of the recipe is the marinade time.
I only pity the decision to take pictures of this yellowish recipe on a blue dish: shame on me I've been so silly!!