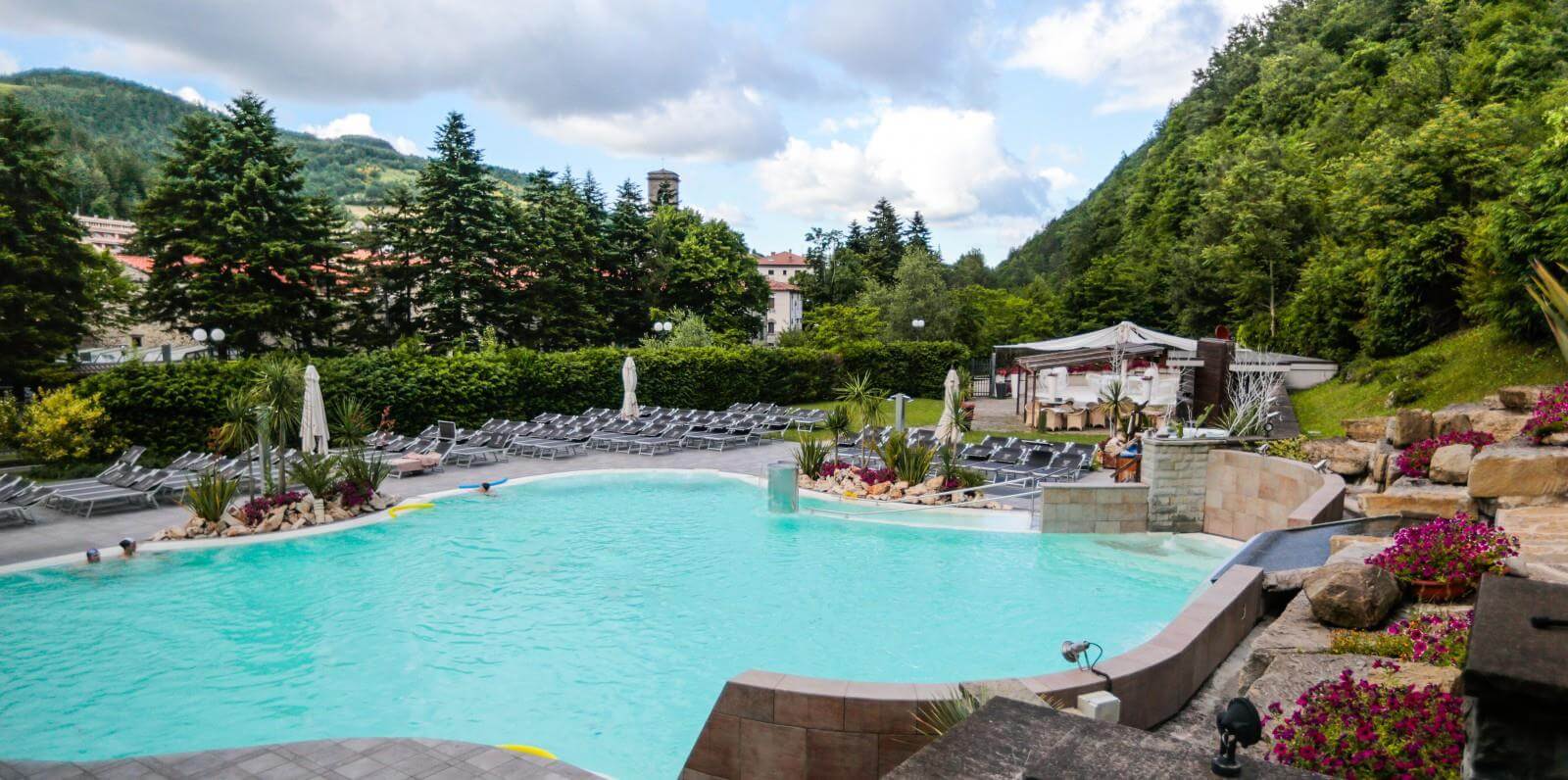 We decided to spend a long spring week end out but not far from home; the week ed spent turned out more autumnal than spring-like but we had a great time at Ròseo Euroterme Wellness Resort in Bagno di Romagna (FC).
According to the website this hotel would have had everything we were looking for and, in retrospect, I can say it has even more.
I must, first of all, point out that when it comes to holidays I always bring my reflex with me but, due to the bad wheater and an high quality family time I've never used it.
Luckly smartphones nowadays save bloggers worldwide and I posted some pictures I added on this post on my Instagram profile; I know quality and beauty of images can't be the same of a reflex camera.
Euroterme hotel is located in Bagno di Romagna, a small village famous for its thermal springs, ideal for relaxing and resting.
The most peculiar thing of Euroterme is the great pool, half indoor half outdoor with hot water, many waterfalls and whirpool spots; to enter the pool you have flight, not steps, it has banisters everywhere and sides and bottom are made of non-slip material.
The children pool has waterfalls too and the bottom is shock absorbent.
It's a perfectly user-friendly swimming pool, you can also find free armbands and pool noodles, a vascular path with hot/cold water, a Technogym equipped gym room overlooking the pool.
Flawless cleanliness and careful staff ( my son Lorenzo hit the edge of the pool while playing, he had mouth bleeding and they helped us right away with dry ice, towels, being present for any need).
Spa and beauty farm are huge, well organized, even on crowded days we managed to find a spot for a treatment (but book in advance if you can, don't do as we do!).
We had a superior room, it's not very big but it's comfortable, the bathroom has a large shower, a place where you can dry your swimmingsuits and towels, flip flops and bathrobes for adults and sort of beach bags to carry everything from and to the pool; bed has a good mattress (a thing I always care about as I'm like "The princess and the pea" princess), Sky with sport and children packs included ( guess what? Hubby happily watched soccer match) and the sweet sound of Savio river outside the window.
Every morning you can check the daily plan and, beside aquagym and nordic walking, you can find wine or beer tasting and evening entertainment.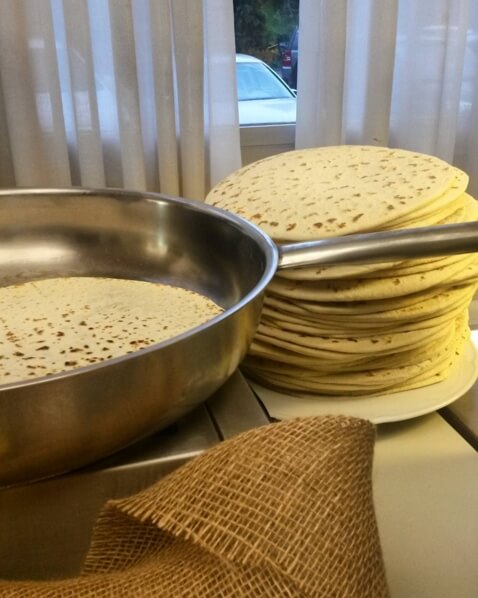 On saturaday we took a wine tasting at the hotel's cellar, we tasted different wines from a local maker, Podere Palazzo, we especially loved the red Don Pasquale and with our drinks we tasted some charcuterie from a local charcutier, il Fumaiolo who produces great oil preserved pork and salami plus piadina (our typical flat bread you can see in the photo above) and fresh egg pasta.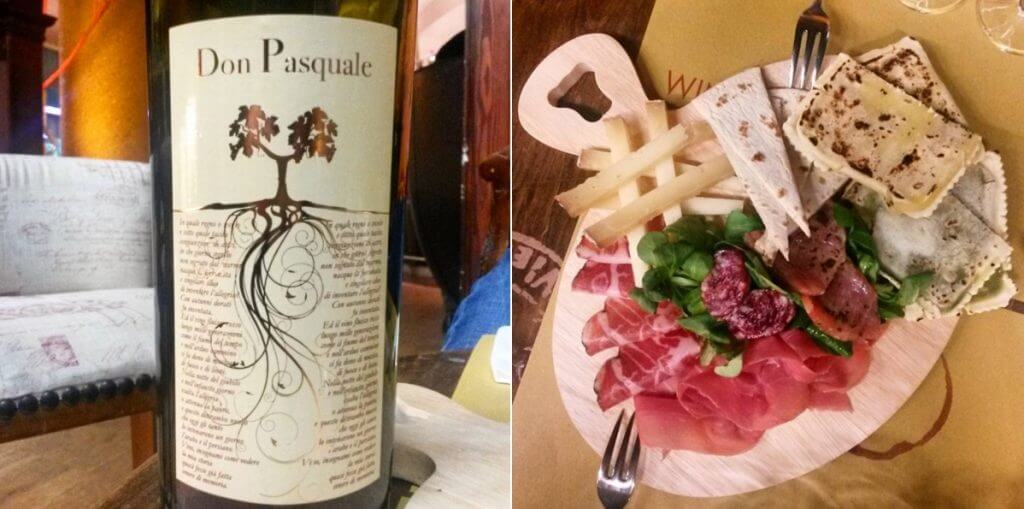 Douring the peak season a great staff is ready to take care of children from 4 y.o., from 9.30 a.m. to 9.30 p.m., they care about chidren at mealtime also (if a minimum number is reached) in a special meal room with a child friendly menu.
We have to thanks Davide and the others from the staff as Lorenzo loved every single minutes with them, he enjoyed us just for swimming pool time because he had to much fun at the playroom.
The meals, on holiday, are always great part of the fun: from breakfast to dinner you have wide buffets and a great choice from light to veg selections plus gourmet dishes.
Staff is quick and organized and, even when the room is crowded, you can find a clean table within minutes and the empty food trays are replaced instantaneously ( how it should be everywhere but, in my experience, it's not always like this).
Fish is often served, we like it a lot and we all enjoyed it, I appreciated a lot the presence of typical dishes from Romagna, even little known ones like latteruolo (a sort of pudding) and ciambella (sort of country bundt cake).
I don't have a picture of hubby soaking ciambella into red wine but I would really like to have it!