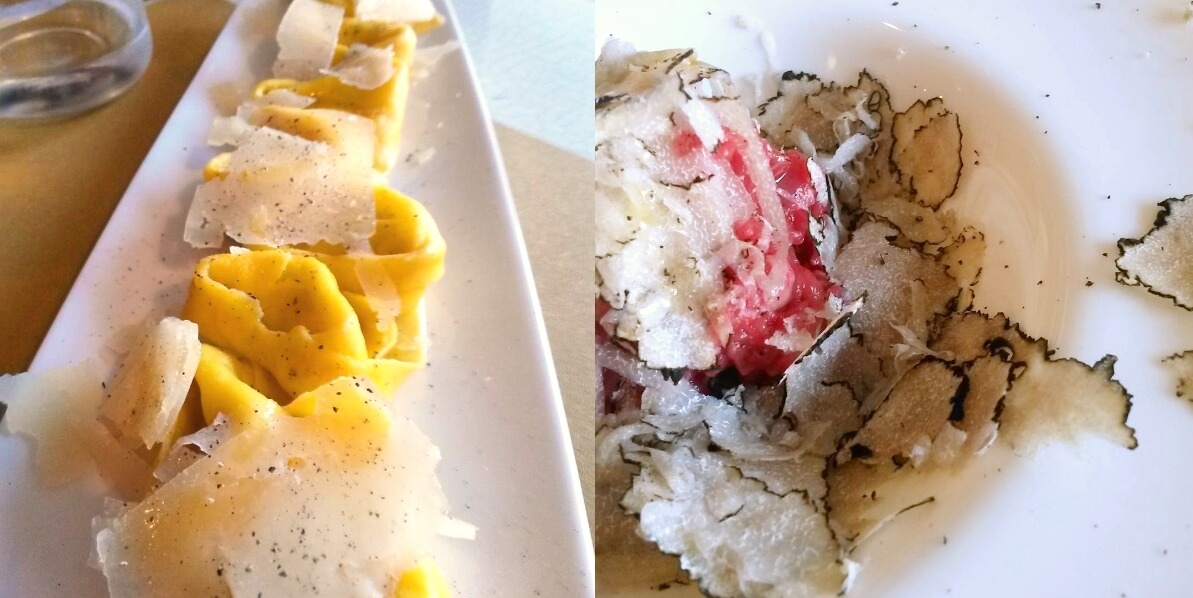 After a long hiatus due to a child not the right age to bear long dinners out in the past few months we started again to hang out at restaurants around Bologna.
With or without Lorenzo we're back in town and today I'm telling you about a new discovery, Veratti restaurant, the kind of discovery that makes you happy a lot.
The chef is very young and gifted, he had important work experiences home and abroad and he started his own restaurant lately.
I think it's fair to support him in this adventure, I could say, as usual, I don't have any personal gain when I write about a place but hey, a place near home where you can eat at very high levels…
I should say it's a personal gain.