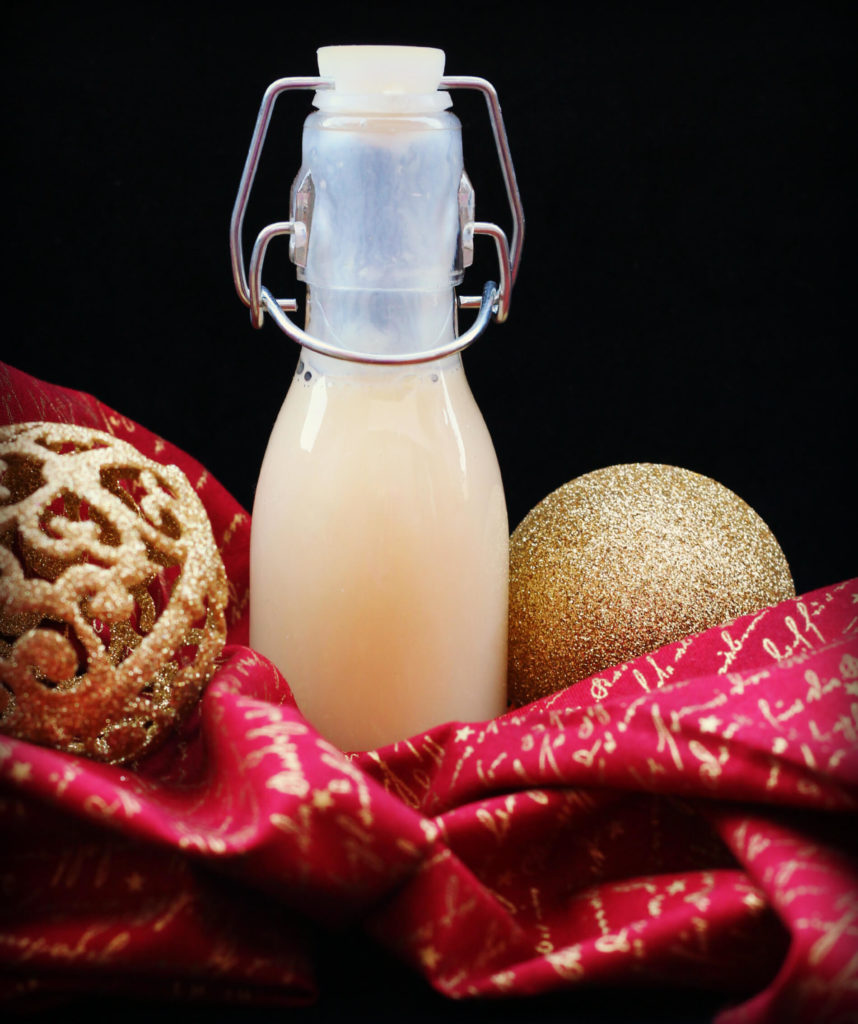 First Christmas recipe here on blog, it's only 5 of December and I'm feeling already late.
This eggnog liquor is an home classic, I make it every year, some for us and some to give as a present to friends and relatives.
This liquor has the great advantage of being ready to drink, no need to wait for weeks or months so you can do it last minute.
It's great cold but try to warm it up and maybe to pour it on some sweets like apple pie.